Yes! That's the short answer, but you also need to know that condo insurance is a bit trickier because there are normally two policies involved – your personal
condo insurance policy
and a commercial condo insurance policy.
We will explain your insurance needs for the three condo scenarios:
You live in a condo that you own
You rent a condo / you are a tenant (condo is not yours)
You own a condo and rent it out

---
Scenario 1: You live in a condo that you own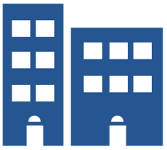 In this case you need a condo owner insurance policy to protect you against the following six risks:
Contents: This can include such items as furniture, electronics, household goods, clothing, etc. Most policies will protect your contents against water damage, as well as other types of loss.
Theft: This item is connected to the previous one. If any of property be lost due to burglary, most Condo Insurance policies would cover it.
Upgrades: You might consider insuring any upgrades or improvements that have been made, including those during the original construction or by a previous owner. Examples of such upgrades are hardwood floors, new cabinets or counter tops, crown moulding, and wallcoverings.
Personal and Premises Liability: Should you, for example, flood a few unit owners beneath you, they can sue you for damages – this coverage will deal with it. It also protects you if somebody gets injured while in your premises while visiting your unit.
Special insurance assessments: There are situations where commercial condo policies do not cover all damage and condo corporation passed assessments to unit owns (e.g. if there is not enough coverage in a commercial policy). As a condo unit owner, you can protect yourself against insurance-related assessment by having the right personal condo policy.
Your locker: It is useful to know that your private locker is considered to be part of your insured condo and thus is typically included into the policy as long as you mention its existence to your insurer.

Your condo insurance policy will cover a lot of things but there is also a commercial condo insurance policy that will cover shared or common areas such as elevators, halls, recreation room, stairs, etc. It also takes care of the exterior of the building and the roof.
It seems easy on paper but in reality, insurance claims in condos can get complicated because of the two policies involved. It can take some time for the insurer who provides your personal condo insurance policy and insurer that provides the condo corporation's commercial insurance policy to figure out who pays for what.
---
---
Scenario 2: You rent a condo / you are a tenant (condo is not yours)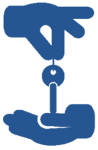 In this case you are a tenant and you need to have tenant insurance. The good news is that it is probably the cheapest type of home insurance you can get.
Here is what tenant insurance protects:
Contents: Your contents in the condo, such as electronics, laptop, clothing, etc. Contents are protected from a number of perils, including flood damage, negligent neighbours causing damaging to your unit and theft.
Personal and Premises Liability: Imagine forgetting to turn off the water so that you flood your neighbouring units. Personal liability insurance will take care of this. If some of your guests injure themselves on your premises and decide to sue, that's when premises liability kicks in.
Additional living expenses: This pays for some of the additional costs you incur if you are forced to move out from the condo while it is being repaired. For example, after flooding or a fire, your unit may be inhabitable, leaving you with rental or hotel costs during the restoration period.

---
---
Scenario 3: You own a condo and rent it out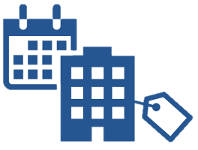 This is the trickiest case because three policies are involved: commercial condo insurance, landlord insurance and tenant insurance. As a condo owner you need to have a landlord insurance policy AND also demand that your tenants purchase and provide you with a valid tenant insurance policy.
Condo landlord insurance typically covers:
Condo upgrades, improvements and fixtures such as floors, finishings and countertops
Premises liability: Liability for somebody getting injured on your premises
Contents, such as furniture and appliances, that you own and provide for your tenant's use
Theft of your belongings from your condo or storage locker
Lost rental income in case your condo becomes inhabitable, such as after flooding or fire that necessitates a repair period